A couple weeks ago, I got wrangled into my Aunt Roda's Lia Sophia party. For any of you who don't know what Lia Sophia is, it's overpriced jewelry that you buy at parties while you drink wine and eat your weight in hors d'œuvres. It's like Tupperware but with rhinestones and gold plating. Even if you don't love the stuff, you end up buying something if only to pay for the 3 glasses of wine and half pound of prosciutto you just ate. Anyway, fast forward, the jewelry we ordered came in Saturday. Woot(?) As I'm trying on my goods, my grandma mentions that she has a bracelet that will match my new stuff and hands me an awesome, hammered brass cuff. I love it, and not just because it's free.
Oh, and she says that she also has ANOTHER set of jewelry that I can have, if I want it...
*ears perk up*
...They're 20 years old...
*tell me more*
...They're Elizabeth Taylor....
*Grandma, You had me at 'Elizabeth Taylor'*
...Oh yeah, and they're from Avon...
*Fucking. Sold.*
Holy crap! It's like Mr. T's mom created these herself. I pity the fool that doesn't check these monstrosities out!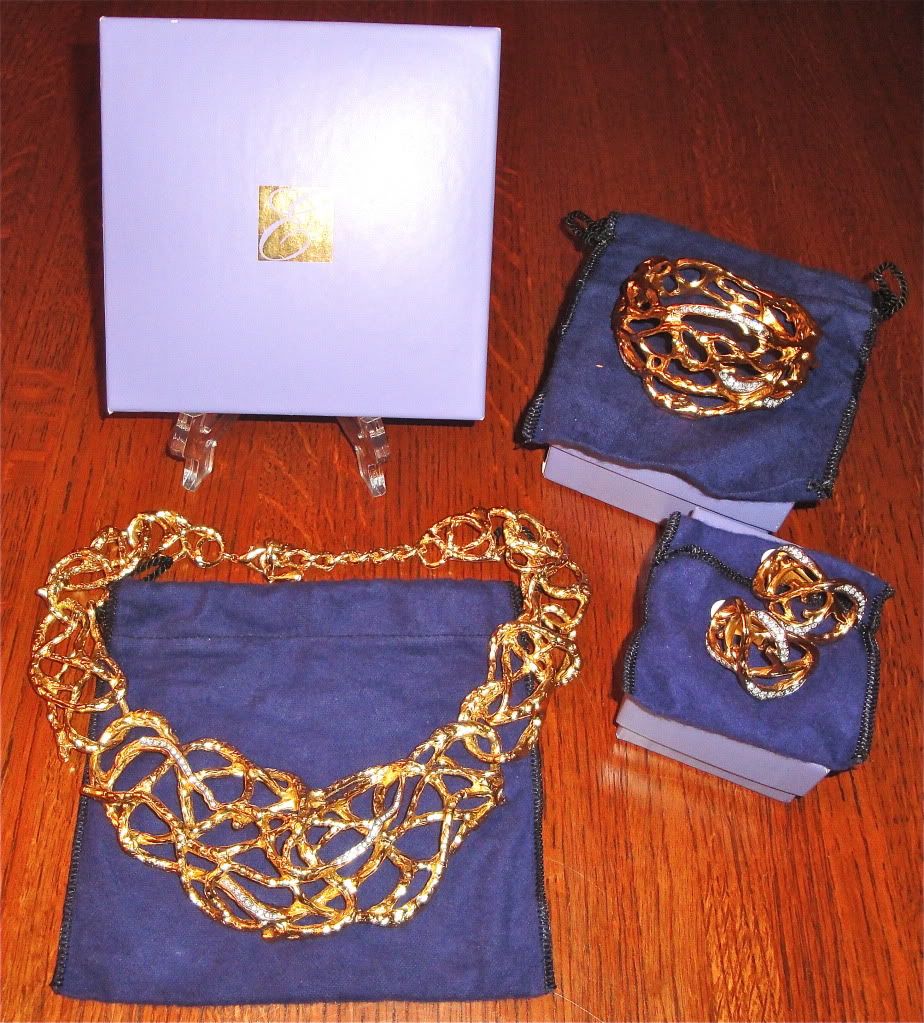 NOT Lia Sophia. This is Elizabeth Taylor for Avon. Treasured Vine Collection. Totally 80's via the 90's and in the original boxes.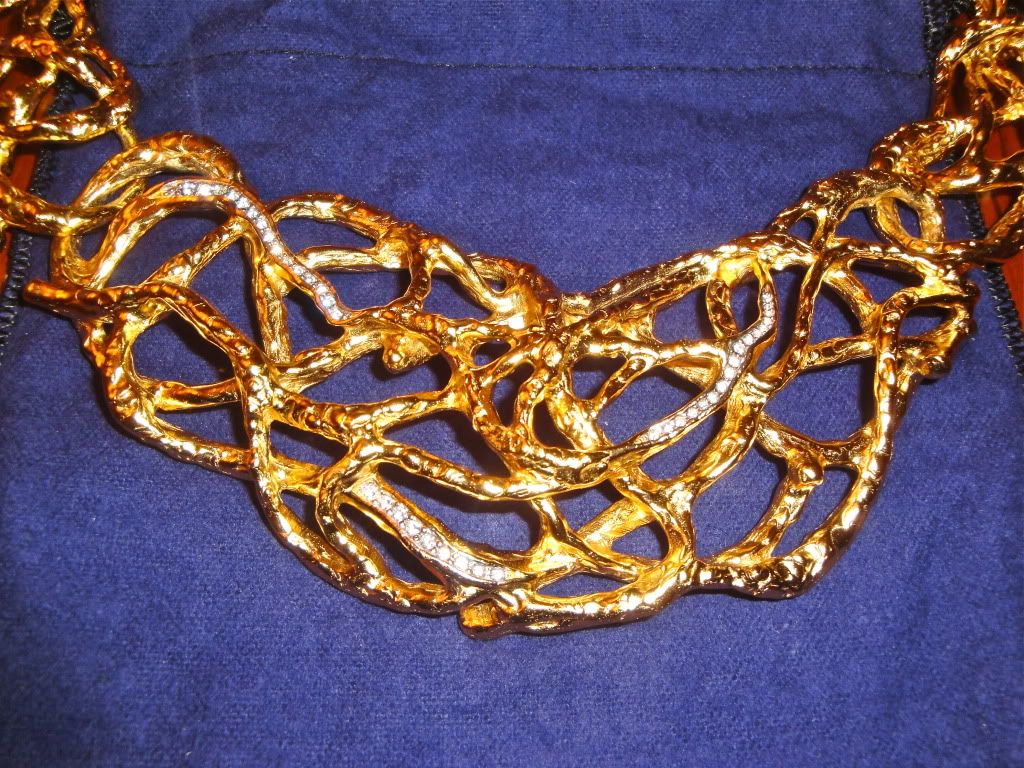 The necklace looks like King Midas shit a funnel cake.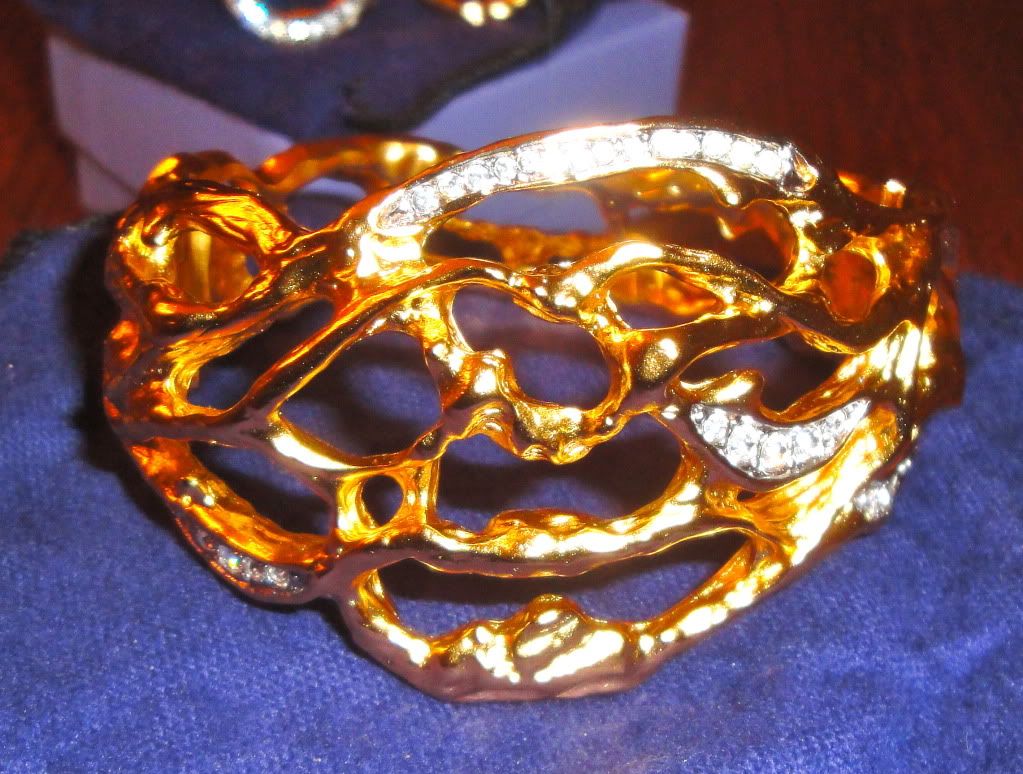 The cuff is actually the most wearable piece. A keeper.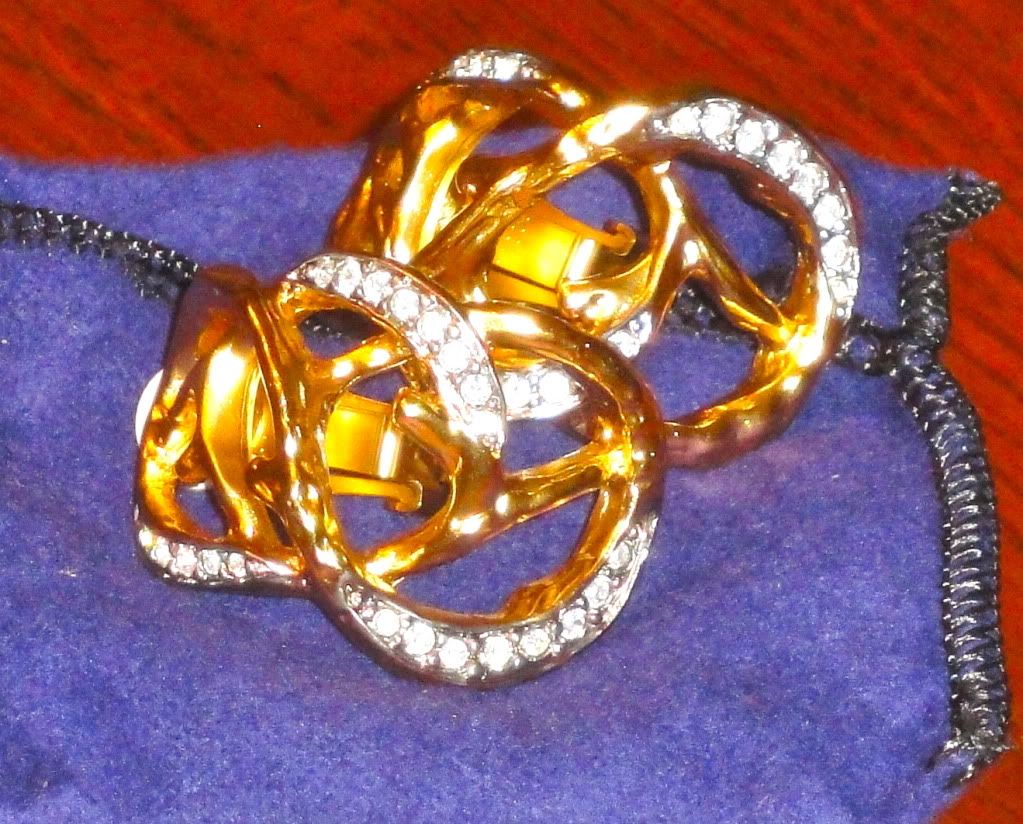 The earrings. I suspect they are clip-ons because no ear holes would have the strength to hold these bad boys up.
I literally can't wait for a special occasion to wear these. I'm thinking I may need to bust these out for my weekly cat food/booze run at Albertsons. Cats, booze, and enormous costume jewelry were made for each other. Plus, I'm an impatient person and I loathe putting off the inevitable.
The inevitable.
Sunday, I attended the Ventura Flea Market at Seaside Park. It's a 3-4 times a year event where hoarders come out and sell their goods to other hoarders. I love it. Even though I'm broke, I managed to haggle my filthy mitts onto some basic necessities.
This, my friends, is a vanity set from the 1930's. I made a sad clown face and Cathy felt bad and bought it for me for $25. Good deal. Thanks, Cathy.
Art Deco. I like it.
Another view. Because it is important.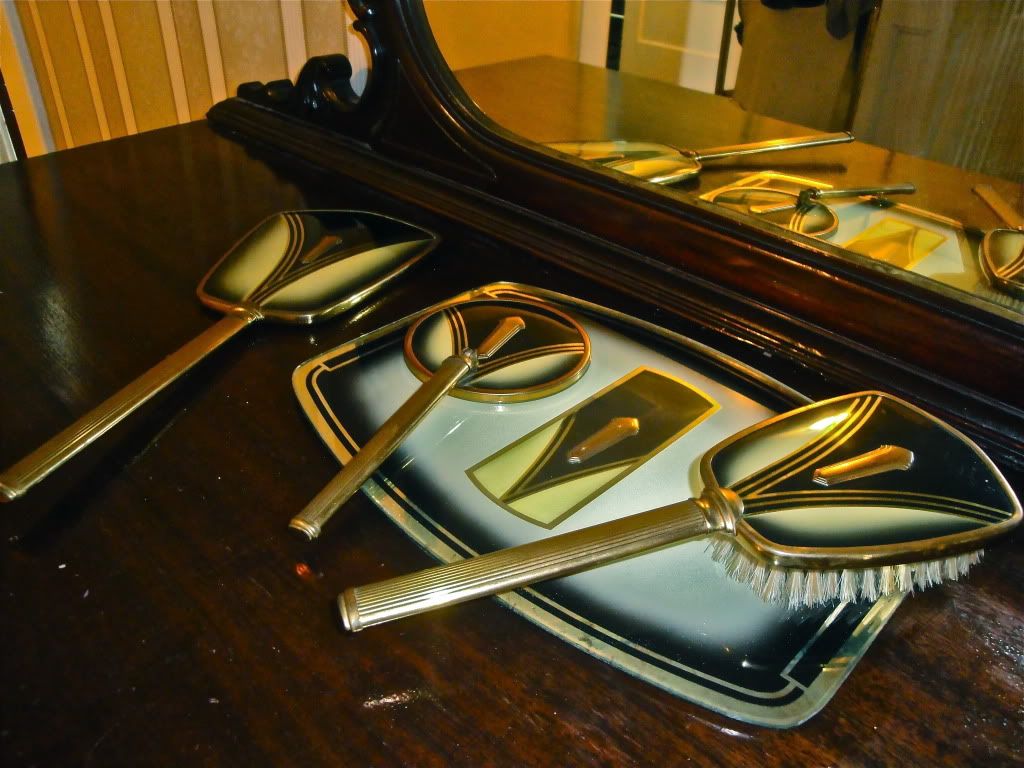 See how nice it looks on my homesteaded vanity. The only way this vanity could become "more mine" is if I peed on it. Hopefully it won't come to that.
I also bought this with my own little money: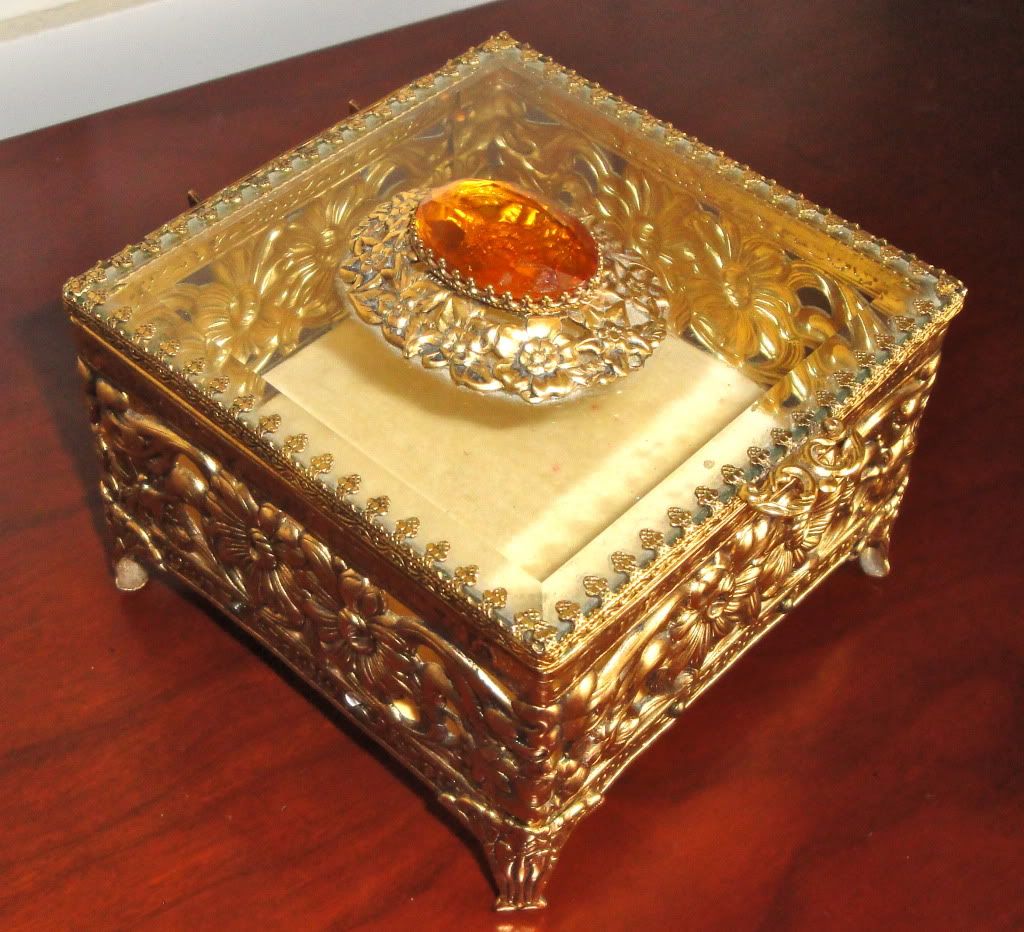 Vintage Ormolu Jewelry Casket. $20. Duh, totally necessary, and it matches my mirrored vanity tray.
I'm the first (and last) to admit this past weekend was pretty magical. Unfortunately, most of my weekends don't include so many freebies or this much gold plating. C'est dommage.
XOXO,
Rawnie